Welcome to Unspoken Want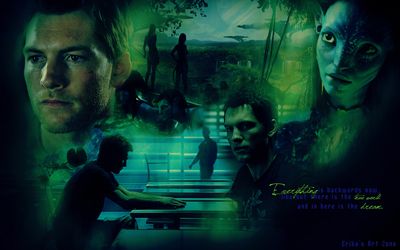 Welcome to Unspoken Want, my main website for storing/hosting all of my creative endeavors. Here you will find nearly a decade worth of fanfiction, fanart, and other assorted fan goodies.
My main interests are Smallville, Star Wars, The Sarah Connor Chronicles, Legend of the Seeker, and other assorted TV series and films.
I run a large network of news fansites as well - The Sarah Connor Society, The Confessor and the Seeker Society, Multipleverses, The Entertainment Hotline, and Operation Save Clark Kent.
Please peruse my site, comments are love! If you'd like to leave some comments in my chat box, that would be great, or email me!
All of the artwork and fiction on this site were made for no profit. All images, characters, and situations belong to their respective owners. I do not claim to own them, I'm simply playing in their universes, because frankly, they're more fun than my own :)
My art & Fanfiction ARE my own. My Original Characters are my own. Please respect the artist/writer and do not rehost, repost, or steal my work and claim it as your own. This includes, do not upload my art onto Fanpop, ebay, or other assorted sites, unless they are thumbs directing people HERE. Please use the email above to contact me directly if you locate theft of my work elsewhere online.
.
---
Current Fics:
Recent updates: 1/24 - Chapter 13
---
Current Screencaps
---
---
Featured Wallpapers
Available in sizes:

1680x1050 1440x900 1280x800

Available in sizes:

1680x1050 1280x800

Available in sizes:

1680x1050 1280x800

Supernatural

Harry Potter

Actors: Zoe Saldana
---