Photo & Art Resource Sites: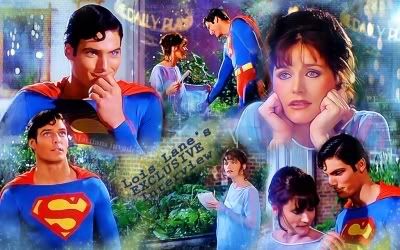 Although I do a lot of screencapping I can't cap everything so I often rely on resources from other great cappers on the web.
I've listed some of my favorite places on the web to find HQ Screencaps, HQ Promo Photos, Photoshop Brushes, gradiants, textures, and art tutorials.
Also I've listed out some of my favorite free programs that are available on the web for download.
All caps are property of the respective studios who own them. These are for promotional purpose only. I am not profiting from them in any way..
---
---

A on LJ and J on LJ
---
Stock Xchange
FreePhotosBank
StockVault
FreeImages.com
---



Photoshop Support– Links to TONS of brush sites.
500ml Brushes
Spy-glass.net
V-Brush.net
Celestial-star.net
Brusheezy.com
PS Brushes
IHEA's Vector Brushes
Getbrushes.com
Oxoniensis
Anodyne Stock Brushes
RedHeadStock Brushes
Azurylipfe Brushes & Stock
Exotika's Brushes
Fantasy Brushes
Magical Viper Brushes
Blinding Light Brushes
WyckedBrush's Deviant Gallery
Seleneheart's Brushes
Valhalla Vania Brushes
Dreamon72's Brushes
Bi-Extacy's Brushes
PhysicalMagic's Brushes
SpiritCoda's Brushes
Solernero73's Vector Brushes
Ro-Stock's Brushes, Stock, Textures
Goodxriddence Brushes
Yasny-Chan's Brushes
Lycheese's Brushes
Aeiryn's Brushes
1LoveDevine's Brushes

---
Gradiants/Textures for Photoshop

Oxoniensis
Literary Spring
Azurylipfe Brushes & Stock
Brusheezy for Patterns
Scully7491 Brushes
Seleneheart's Gradients & Textures
Yasny-Chan's Patterns
---
Tutorialized
Free Photoshop Guides
Burnt Spaghetti Tutorials
Ugly Buisness
Apt Irrelevance
---
Free Editing Software

Picasa – my personal favorite. I downloaded this and use it when I have multiple images I need to either rotate or rapidly resize, itÂ's more practical and user friendly than Photoshop.

Gimp for Windows – appears to be a nice free program w/ layering options similar to Photoshop.

Web Album Generator - Go here for the software that I use to make my photo web albums!

Resizor - software to increase or decrease the size of your photos.
---
Free Artwork/Drawing Programs

Artrage - I LOVE this program. It's easy to get lost in Corel and Photoshop and get distracted with all of the wonderful shiny gizmos that they offer for enhancing your drawings, Artrage is pure drawing magic! All you do is draw with it can be used w/ a mouse or tablet. Basic version is free - full version is inexpensive to purchase.
---