Erika's Actor/Actress Interview Screencaps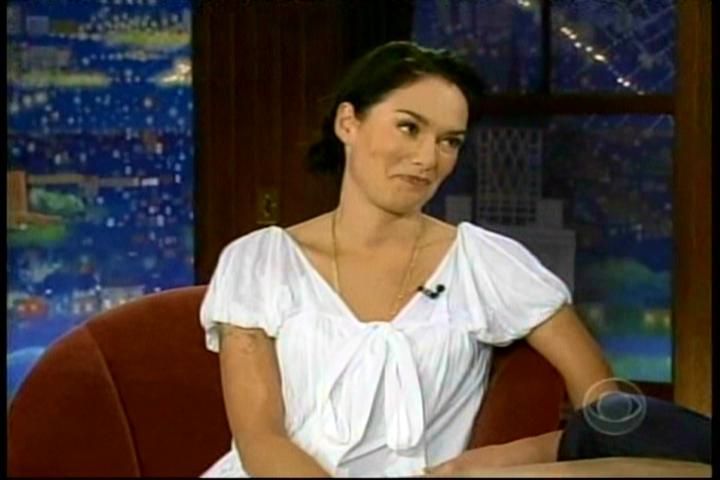 This is my Gallery of assorted Interview Screencaps gallery. Caps are for personal use only. Please do not reupload elsewhere or claim as your own. I have limited time to do things - so please do not request caps. I cap what I can get my hands on.
I like to cap all sorts of things - I cap interviews w/ my favorite stars, Movie trailers, films that contain scenes w/ my favorite actors, and my favorite TV episodes. Videos are available for viewing in the MV site video networks. Don't ask me where specifically they are because I have no idea. Head to the MV TV & Movie Talk boards for more info.
Generally I don't create Zip files because I just don't have the time. I highly recommend that you obtain this program. It will allow you to download all of the photos from the back ends of my galleries with little effort on your part:
All caps are property of the respective studios who own them. These are for promotional purpose only. I am not profiting from them in any way..
---
Brian Austin Green, Bryce Dallas-Howard, Cassidy Freeman, Elizabeth Mitchell, Erica Durance
Anton Yelchin -Wondercon 2008

1280x720HD Caps

Brian Austin Green - Comic Con 2008 IGN

640px × 360px

Brian Austin Green - Comic Con UGO

480x320

Gallery
Brian Austin Green - Fox Winter TCAS 2009 TV Guide

480px × 320px

Brian Austin Green - Bonnie Hunt Show 2009

640x470

Brian Austin Green - Fox Source 2008 Comic Con

480px × 320px

Gallery

Gallery

Gallery
Brian Austin Green Hollywood 411

640×360

Brian Austin Green Jimmy Kimmel Live 12/7/10

1280x720

Brian Austin Green Details Mag Q&A

854×480

Gallery

Gallery

Gallery
Brian Austin Green - Tennessee Roots

480px × 320px

Brian Austin Green - MyFox LA 3-03-08

480x360

Gallery

Gallery

Gallery

Bryce Dallas-Howard WonderCon 2008

1280x720 HD Caps

Cassidy Freeman - Comic Con 2010 IGN

640×360

Cassidy Freeman - 200th Episode KTLA

854x480
| | | |
| --- | --- | --- |
| | | |
| Cassidy Freeman - Comic Con SyFy Party 2010 | Cassidy Freeman - Buddy TV Set Tour | Cassidy Freeman - CW Connect Set Tour 2010 |
| 640×360 | 640×360 | 480x270 |
| | | |
Cassidy Freeman - The L Word Farewell Party

854x480

Cassidy Freeman - Comic Con 2010 Digital Spy

1280x720

Cassidy Freeman - Set Tour CW Connect

480x270

Elizabeth Mitchell - Jimmy Kimmel 3/29/10

1280x720

Elizabeth Mitchell - Ask the Stars of V

1280x720

Elizabeth Mitchell - Season 2 AP Interview

854×480
Elizabeth Mitchell - Good Morning America

640x480

Elizabeth Mitchell - The View 2011

Elizabeth Mitchell

Gallery
Gallery

Gallery

Gallery

Erica Durance - Comic Con 2007

640px × 360px

(Caps by Kate)

Erica Durance - TV Guide 2008

480px × 360px

(Caps By Kate)

Erica Durance - CW Connect 2007

640px × 480px

(Caps by Kate)
Erica Durance - Buddy TV S8

480x360

Erica Durance - Bonnie Hunt 2008

480x320

Erica Durance - CW11 5/17/2007

480x360

Erica Durance - E Talk (2006)

640x480

Erica Durance - G4 Attack of the Show 2008

480x360

Erica Durance - Comic Con 2008

640x480
Erica Durance - CW Source 2008

480x360

Erica Durance - Ugly Couch Comic Con 2009

640x480

Erica Durance - EOnline Winter 2011 TCAS

480x358

Erica Durance - KTLA Mid Season

480x270

Erica Durance - EW Comic Con 2010

480x270

Erica Durance - Mid Season Update

640x360
Erica Durance - 200th Ep Party KTLA

480x270

Erica Durance - CW Connect 2010

640x360

Erica Durance - Comic Con 2010 IGN

640x360

Erica Durance - Comic Con SyFy Party 2009

480x270

Erica Durance - 200th Ep party Zap2it

480x270

Gallery

Gallery
---
Garret Dillahunt, Jeffrey Dean Morgan, Jensen Ackles, Justin Hartely
Garret Dillahunt -IGN TSCC S2

640px × 480px

Garret Dillahunt - Comic Con 2008 IGN

640x360

Garret Dillahunt - Fox TCA Summer Party 2008

Gallery

Garret Dillahunt Left House on the Left Inteviews

Jeffrey Dean Morgan - Craig Ferguson for The Losers

Gallery

Gallery

Gallery
Gallery

Gallery

Gallery

Justin Hartley CW Source

480x360

Justin Hartley G4 Attack of the Show

400x360

Gallery

Gallery

Gallery
---
Laura Vandervoort, Lena Headey, Leven Rambin, Morena Baccarin, Moon Bloodgood, Nathan Fillion
Laura Vandervoort - "V" Season 1

720x480

Laura Vandervoort - Ask the Stars of V

1280x720

Laura Vandervoort - That Morning Show

640x480

Laura Vandervoort - G4 Attack of the Show

400x360

Laura Vandervoort CW Source 2 pt interview 480x360

Laura Vandervoort - ET Canada

480x352
Laura Vandervoort KTLA

480x360

Laura Vandervoort KTLA 2011

1280x720

Laura Vandervoort CW Connect 2010

636px × 360px

Laura Vandervoort IGN NY Comic Con 2010

480x270

Laura Vandervoort - Comic Con 2010

640x480

Gallery
Gallery

Gallery

Gallery

Lena Headey- Virgin 1 TSCC Interview

432x320

Lena Headey - Brunch With Bridget

320x240

Lena Headey - Funny or Die

1280x720
Lena Headey - Peta Ad - Stop Circus Cruelty

320x240

Lena Headey - Craig Ferguson Jan 08

720x480

Lena Headey - Craig Ferguson Fall 08

640x480

Lena Headey - David Letterman 1/9/08

704x464

Lena Headey -Comic Con 2007

Gallery

Gallery
| | | |
| --- | --- | --- |
| | | |
| | | |
| Gallery | Gallery | Gallery |
| | | |
| Leven Rambin | | |
| Gallery | Gallery | Gallery |
| | | |
| --- | --- | --- |
| | | |
| | | |
| Gallery | Gallery | Gallery |
| | | |
| | | |
| Gallery | Gallery | Gallery |
Moon Bloodgood Comic Con 2008

Moon Bloodgood WonderCon 2008

1280x720

Gallery

Gallery

Gallery

Morena Baccarin -"V" Season 1

720x480

Morena Baccarin - Ask the Stars of V

1280x720

Morena Baccarin - Jimmy Kimmel 2/9/11
Morena Baccarin - Attack of the Show 2/2011

Morena Baccarin - NY CC 2010 Newsarama

548x310

Morena Baccarin - ABC 2011 Upfronts

1920x1080
Gallery

Gallery

Gallery

Nathan Fillion - Jimmy Kimmel 3/4/09

640x480

Nathan Fillion - Regis and Kelly 1/10/10

640x480

Nathan Fillion - Jimmy Kimmel Live 4/12/10

1280x720

Gallery1 Gallery 2
---
Richard T. Jones, Shirley Manson, Sam Worthington, Stephanie Jacobsen, Summer Glau, Thomas Dekker, Tom Welling, Zachary Quinto, Zoe Saldana
Richard T. Jones Comic Con 2008

Richard T. Jones - S2 IGN Interview

640px × 480px

Richard T. Jones Fox Fall Eco-Casino Party 2008

Gallery

Gallery

Sam Worthington -Comic Con 2008

480x320

Gallery

Gallery

Gallery
Shirley Manson -Comic Con 2008

640x360

Shirley Manson- Carson Daly

640x480

Shirley Manson - Craig Ferguson 2/12/09

492px × 468px
Shirley Manson - Wondercon 2009

1280x720

Shirley Manson Craig Ferguson 2

Shirley Manson on Chelsea Lately

Gallery

Gallery 1

Gallery

Gallery

Gallery
Summer Glau - Comic Con 2007

640x360

Summer Glau - Comic Con 2008

640x360

Summer Glau - Wondercon 2008

1280x720

Summer Glau - Esquire Magazine Photoshoot

640x360

Summer Glau - Hollywood Outbreak Interview

1280x720

Summer Glau - Attack of the Show 2011 + Promo Photos

852x480
Summer Glau - Superman Apocalypse - Supergirl Interview #1

640x360

Summer Glau - Superman Apocalypse - Supergirl Interview #2

640x360

Summer Glau - NBC/Universal Upfronts 2010

448x252

Gallery

Gallery

Gallery
Stephanie Jacobsen - Attack of the Show

480x368

Stephanie Jacobsen TV Guide

Gallery

Gallery

Thomas Dekker -IGN S2 TSCC

640px × 480px

Thomas Dekker - G 4 Attack of the Show

480x368

Thomas Dekker- Pre-Emmy Gift Lounge

(With Bobbi Sue Luther)

352x264
Thomas Dekker - Psyonatic Music Video

480x270

Thomas Dekker - Chelsea Lately 2/12/09

644px × 476px

Thomas Dekker - IGN Comic Con 2007

Thomas Dekker - Spike Ferestien Winter 08

640px × 480px

Thomas Dekker Fox Party on the Pier

480x320

Thomas Dekker - Attacked by a Bumblebee

720x480
Tom Welling - CW Upfronts 2006

320px × 240px

Tom Welling - KTLA "The Fog" Press Tour 2004

320px × 240px

Tom Welling - Season 2 "Rosetta" Interview

400x300

Tom Welling - Last Call with Carson Daley

320x240

Tom Welling - Good Morning America

Cheaper by the Dozen

320px × 240px

TVGuide w_ Tom Welling

320px × 240px
Tom Welling - Signing Autographs at Costume Institute Gala

480x360

Tom Welling - Crazy Paps Upfronts Video

480x360

Tom Welling - Fan Video CW Upfronts

320x240

Tom Welling CW Upfronts EOnline

480x360

Tom Welling - CW Upfronts PIX

1280x720 & 852x480

Tom Welling - Comic Con 2010 Digital Spy

852x480
Tom Welling - Comic Con 2010 Flick Cast

480x264

Tom Welling - Comic Con 2010 CW Source

480x270

Tom Welling - 200th Episode Party KTLA

480x270
Tom Welling - 200th Episode Party TFC

420x238

Tom Welling - 200th Ep Party Zap2it

480x270

Tom Welling -

Gallery
---
Lena Headey & Thomas Dekker

"Yes to Prop 2"

320x240

Brian Austin Green & Summer Glau Teen Choice Awards

480px × 320px

Summer Glau & Thomas Dekker 2008 Upfronts

480px × 320px

Gallery

Gallery

Lena Headey, Summer Glau, Thomas Dekker

G4 Attack of the Show TSCC S1 Special

720px × 480px

Summer Glau & Thomas Dekker

Comic Con 2008 IGN

640px × 360px

Summer Glau & Shirley Manson Wondercon 09 Sidewalk Interview

480x320

Gallery
Summer & Thomas UGO Comic Con 08

480px × 320px

Summer and Thomas Fox LA Season 1

720x480

Lena, Thomas, Summer Extra Interview

720x480

Gallery

Gallery

Gallery

Summer, Thomas, Leven Rambin TCA Red Carpet

352px × 264px

Gallery

Gallery

Gallery
Tom Welling & Erica Durance Access Hollywood 2004

320px × 240px

Tom Welling, Kristin Kreuk, Michael Rosenbaum, WB Party 2002

480x360

Smallville Cast 200th Episode Party - Tom, Justin, Cassidy

640x480

Laura Vandervoort & Erica Durance - Smallville TV Guide Apocalypse

320x240

Gallery

Gallery
Gallery

Gallery

Gallery

V Cast - Morena Baccarin, Elizabeth Mitchell, Scott Wolfe, Morris Chestnut

640x480

Morena Baccarin & Scott Wolfe - ABC Fans top 5 questions

1280x720

Elizabeth Mitchell & Morris Chestnut - ABC Fans Top 5 Questions

1280x720
Laura Vandervoort, Morena Baccarin, Jane Bader - V Queens Interview AP

852x478

Gallery

Gallery

Nathan Fillion & Stana Katic - ABC Fans Top 5 Questions

1280x720

Owain Yeoman & Amanda Righetti

TV Guide's Sexiest Photoshoot

1280x720

True Blood - Cast TV Guide Photoshoot

1280x720

Gallery
| | | |
| --- | --- | --- |
| | | |
| | | |
| Gallery | Gallery | Gallery |
| | | |
| | | |
| Gallery | Gallery | Gallery |
---